Latest updates
Unigro completes build of propagation glasshouse at Kew Gardens
Unigro has completed the build of a state-of-the-art propagation glasshouse for the Royal Botanic Gardens, Kew. The project began in February 2014 and is part of the ongoing five-year restoration of the Temperate House.
A Grade 1 listed heritage building, the Temperate House at Kew Gardens, is the largest remaining Victorian glasshouse in the world, built to house Kew's internationally important collection of temperate plants. The propagation glasshouse is a key feature of the restoration, as it will house plants during the project and will then remain as a vital resource enabling further development of the Temperate House collection and displays.
Unigro led the design and build of the propagation glasshouse and provided heating, misting, ventilation and shading systems, as well as a building management system to control the facility in an energy efficient way.

Unigro has previously designed and built a controlled environment quarantine facility for Kew Gardens in 2011, which replaced the existing Quarantine House. The Plant Reception and Quarantine Unit provides highly contained facilities that function in a sustainable way, designed to protect the environment within and without.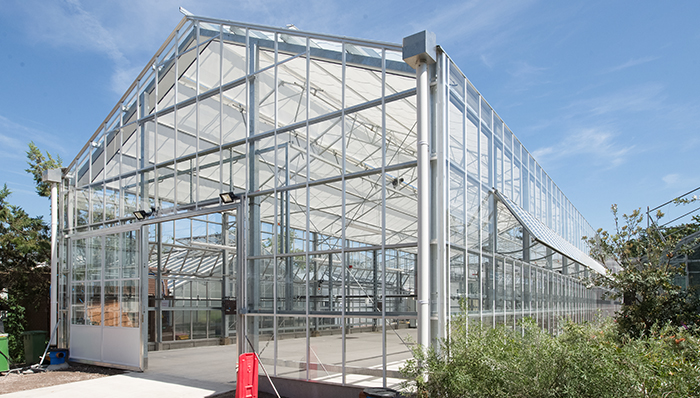 Keith Hamp, Managing Director at Unigro, said: "We are pleased to be working with the prestigious Royal Botanic Gardens again and also to play a part in the restoration process for the historic Temperate House."
Andrew Williams, Temperate House Project Director at the Royal Botanic Gardens, Kew, said: "Having worked with the team at Unigro previously in 2011 and following the competitive tender, we knew that they would deliver a building that met our requirements in a sustainable way."
The Temperate House project is supported by the Heritage Lottery Fund, Defra, generous funding from many private donors, foundations and trusts, as well as donations from Kew's members and visitors.
RT @Independent: Hen harrier population crashes in UK as illegal killing takes its toll https://t.co/c8eGllzINB




15/01/2015Unigro completes build of propagation glasshouse at Kew Gardens