Latest updates
A new era for research and development facilities
Unigro has recently installed its latest rooftop GroDome as part of the Life Sciences Building at the University of Bristol.
The Life Sciences Building was officially opened in early October by natural history film-maker, Sir David Attenborough. It is the University's biggest construction project to-date and will be the focal point for global leading research, needed to tackle the key challenges of the 21st century such as food security and environmental conservation.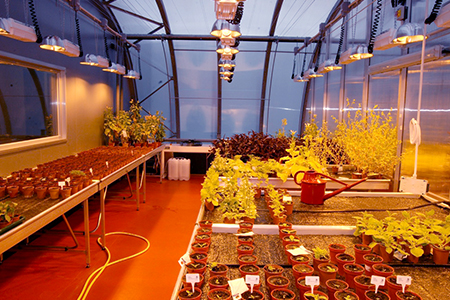 The GroDome is a purpose built greenhouse facility that sits on top of the building and is capable of recreating tropical conditions due to its ability to control light, humidity and temperature. It is a fully-contained unit built from double-skinned polycarbonate panels, giving excellent insulation whilst maximising natural light. Control of the lighting, shading, heating, watering and ventilation systems are all automated and can be monitored remotely.

The six compartments range from 15 to 40 square meters in size. Each has independent control of temperature and lighting, allowing researchers to mimic winter growing conditions in summer and vice versa.
RT @Independent: Hen harrier population crashes in UK as illegal killing takes its toll https://t.co/c8eGllzINB




15/01/2015Unigro completes build of propagation glasshouse at Kew Gardens